We now have 45 children in our care, both in the Babies Home and in the 3 Family units nearby.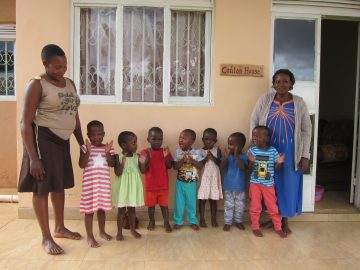 There is a purpose-built Nursery and Primary School building for 430 children, including those from the local community - this is the first phase of the new school buildings.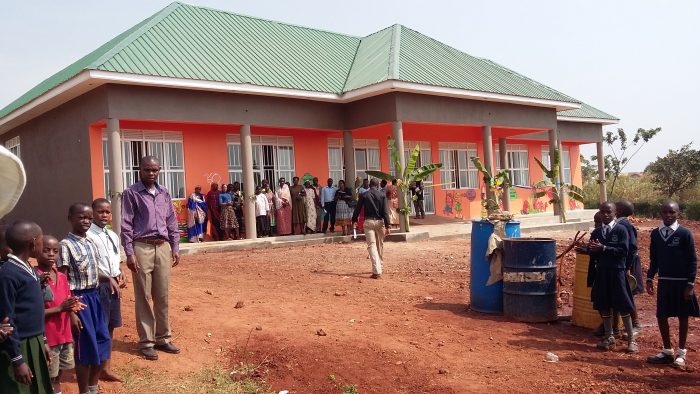 We have just seen the roof put on a new office block/store room/main kitchen, as well as an isolation room for any particularly sick child.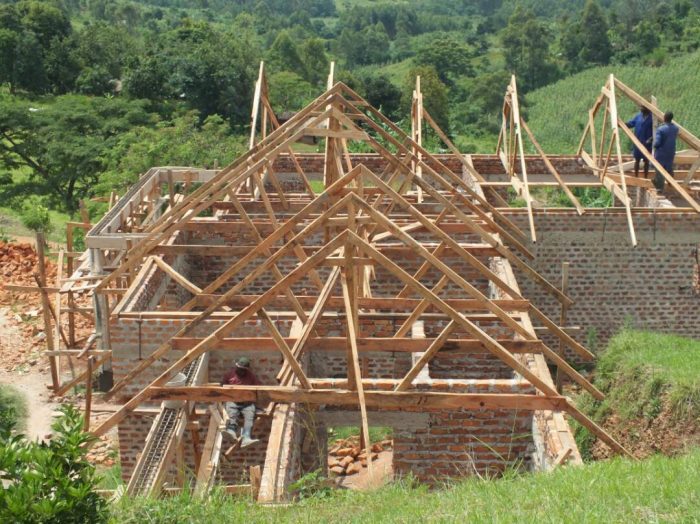 The Farm Project includes the 40 acre plot of land on which we are already farming a significant amount - enough to feed the children, as well as leaving a surplus to sell on the open market, along with the produce from the passion fruit farm.  So far, we are only utilising 25% of the land as income permits. We also have 5 dairy cattle and a recently-opened hen house with 200 chickens.
Planning of a fourth Family Home is also well on the way! God continues to provide us with just enough resource through the generosity of all our supporters, and for this we give you a sincere vote of thanks.
In all of this it is well to reflect that we are still only scraping the tip of a huge iceberg. The harsh reality of life in the region of Kyenjojo, similar to so many parts of the world, is that we can only humanly achieve very little, yet every life saved is precious to us and to God.  As we look to the future, and seek to be in a position to bring in more terribly disadvantaged children, we ask for your ongoing prayers, and also that you may consider whether you are able to add just a little to what you already so generously give.  Our real desire is to be enabled to provide for so many more children who have nothing.  With God -  and your help - nothing is impossible!
God bless you all!