We had a great week doing all sorts of activities, both indoor and outdoor, testing our differing skills to the utmost!! We brought with us a load of extra suitcases containing clothes, craft activities for the older children, feeding bottles and sterilisers, decorating tools, as well as cereal bars and packet soups for our lunches! The weather held really well, allowing us to harvest maize and also attend to the passion fruit project, both of which are already producing food for the children. Some visited the newly acquired 20 acre land site which will make a major contribution to our long-term sustainability goals.  We have the option of purchasing a further 20 acres of land as part of the whole plot.
As the current school is being rapidly destroyed by termites we have, through the generosity of our donors, been able to signal the completion of the new, brick-built, nursery section in a nearby field, which will also temporarily provide accommodation for the primary school section.
It was a real pleasure to be able to share in the Sunday Church worship in both the English and the local language services. The team also were able to lead the Sunday School attended by 82 children! The children were able to enact the story of Noah and dressed up in animal masks specially made for the occasion, which they loved!
Below are a number of photos of what we undertook during our time there: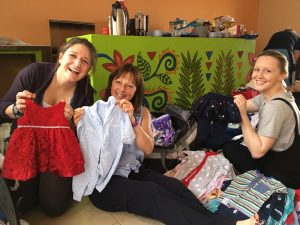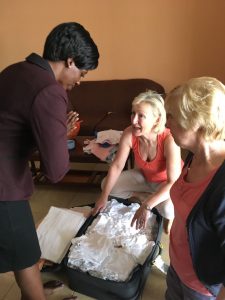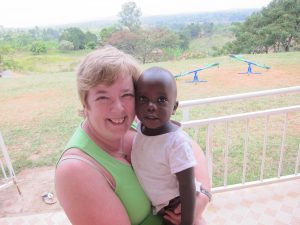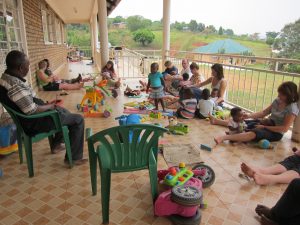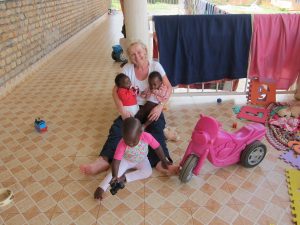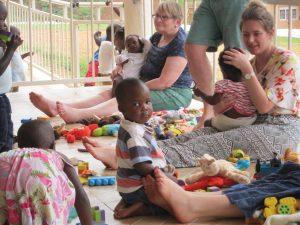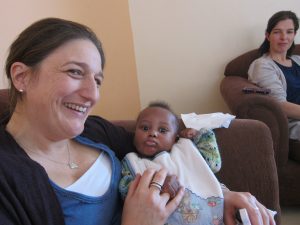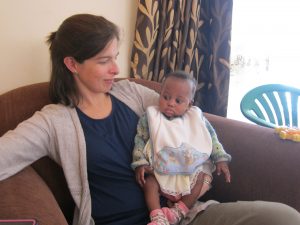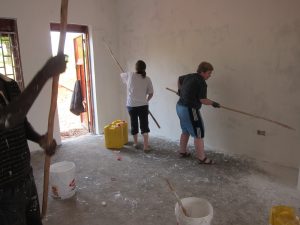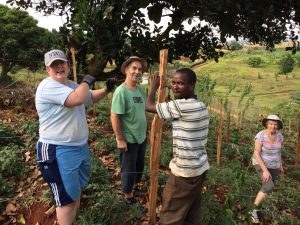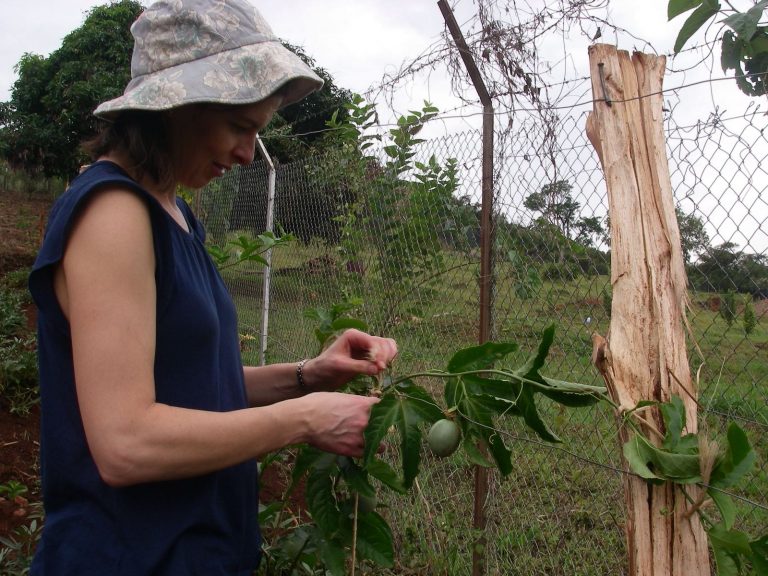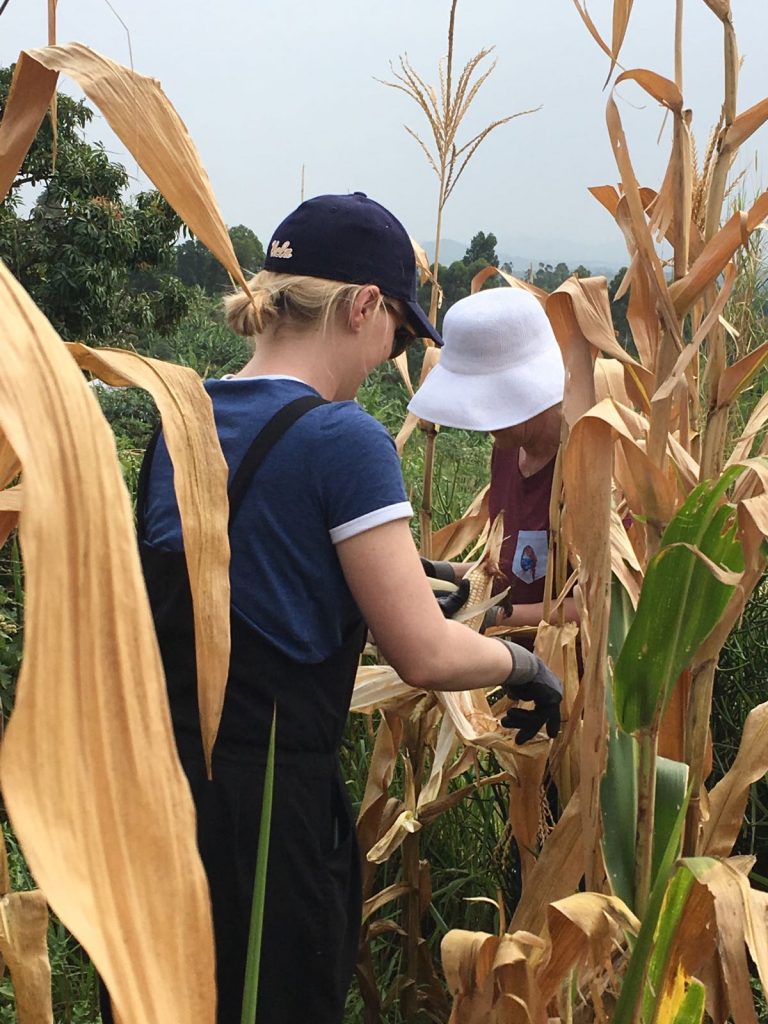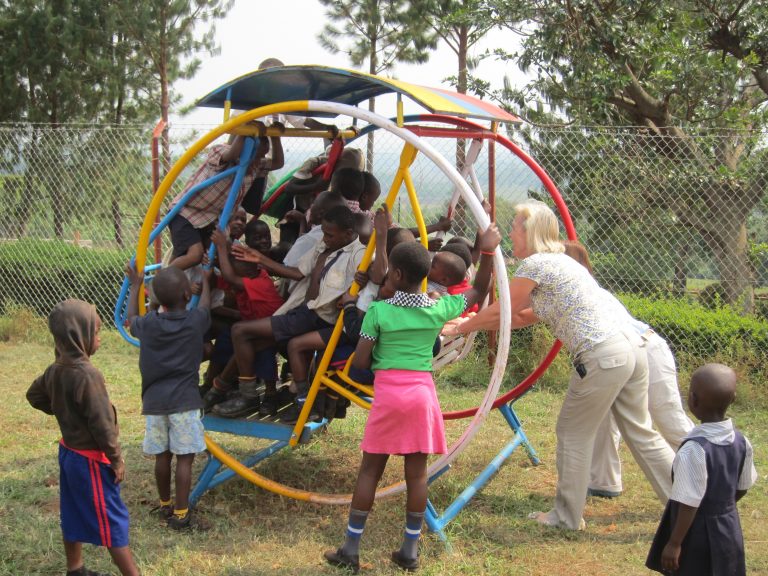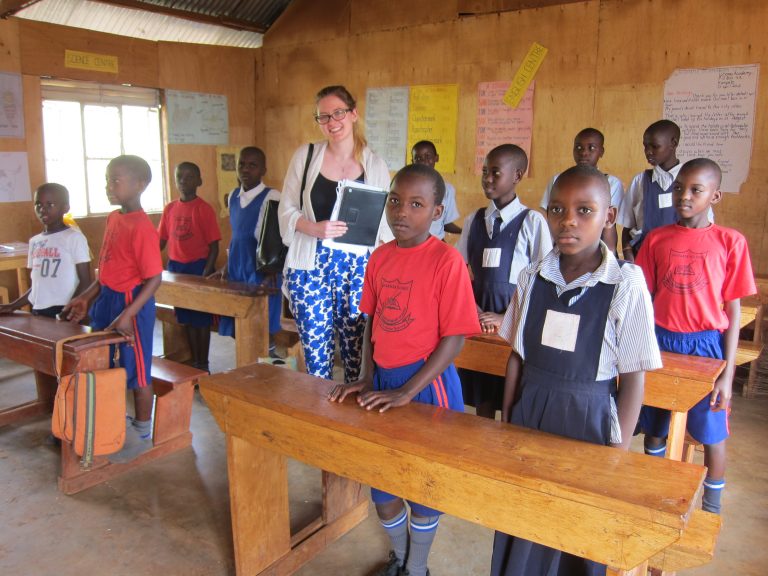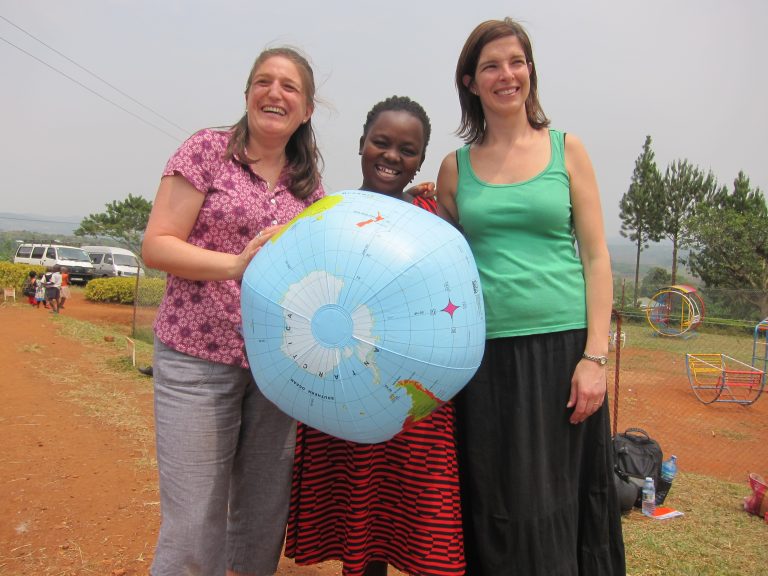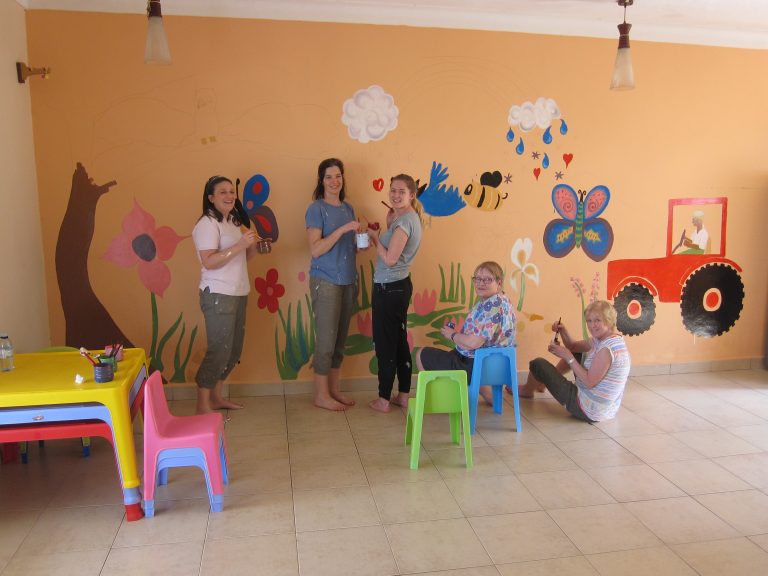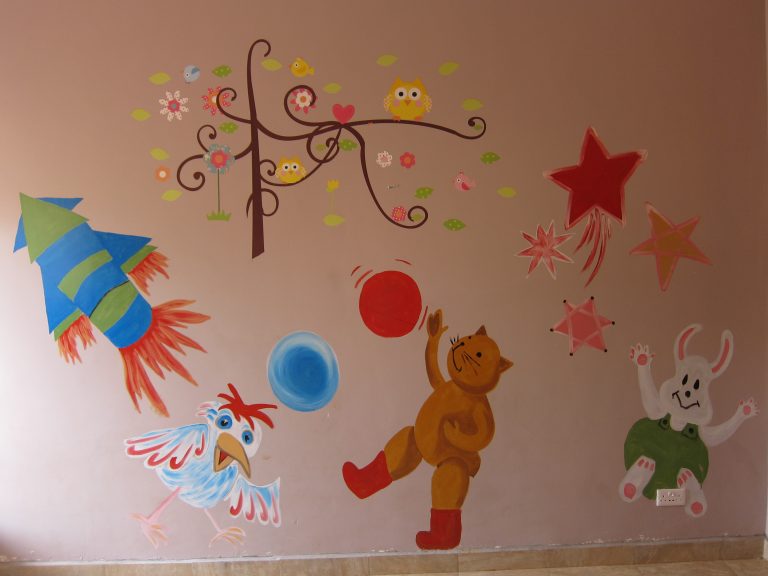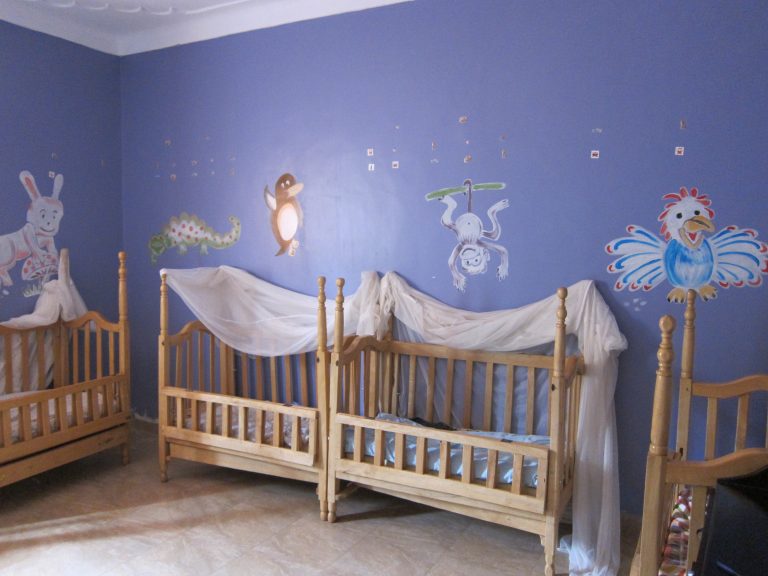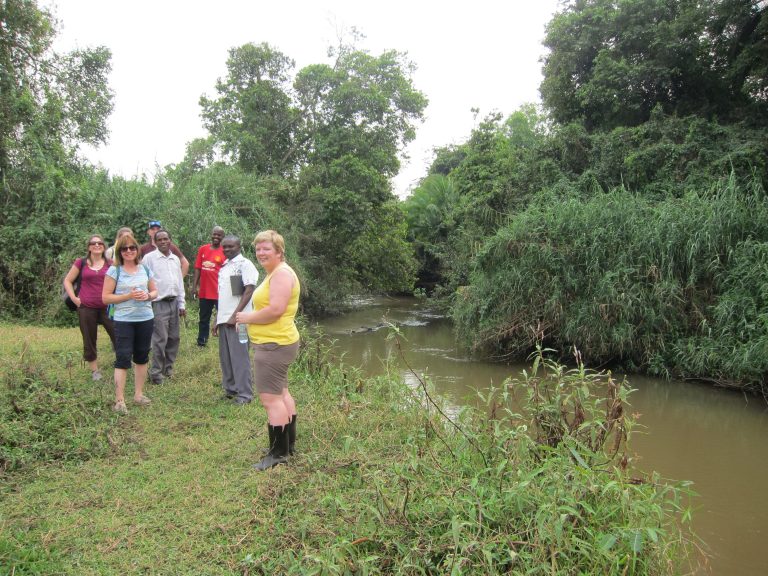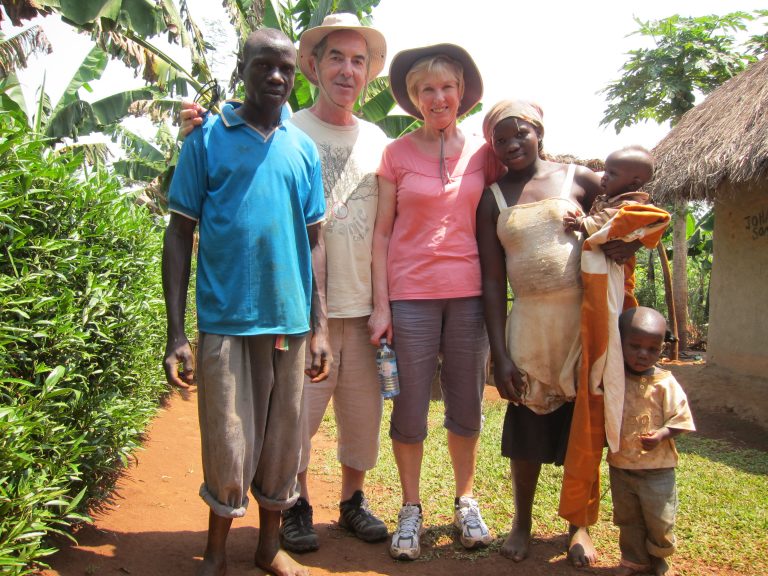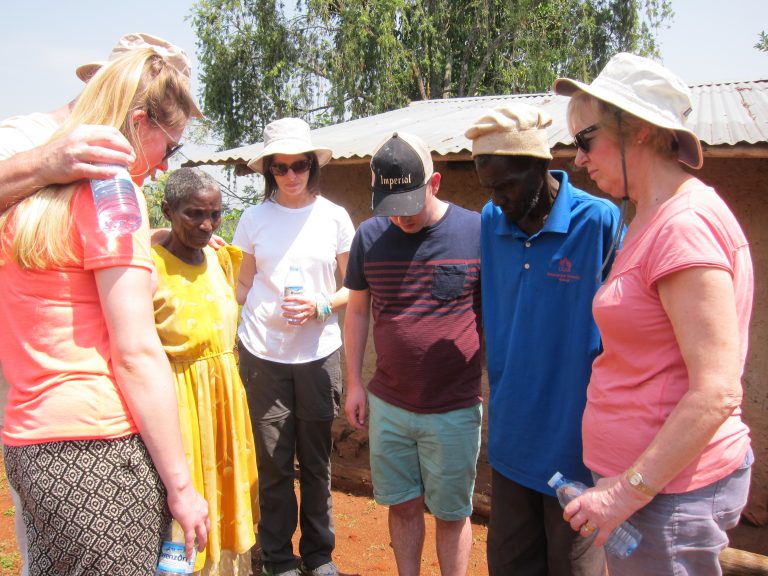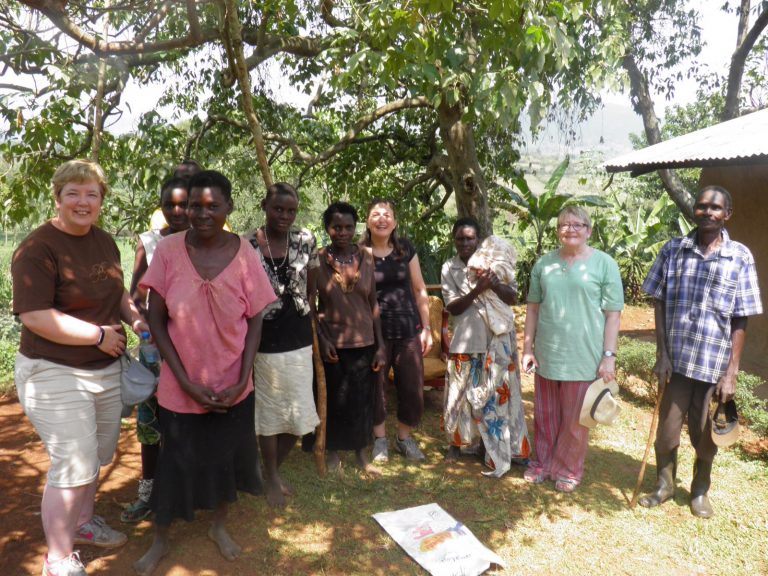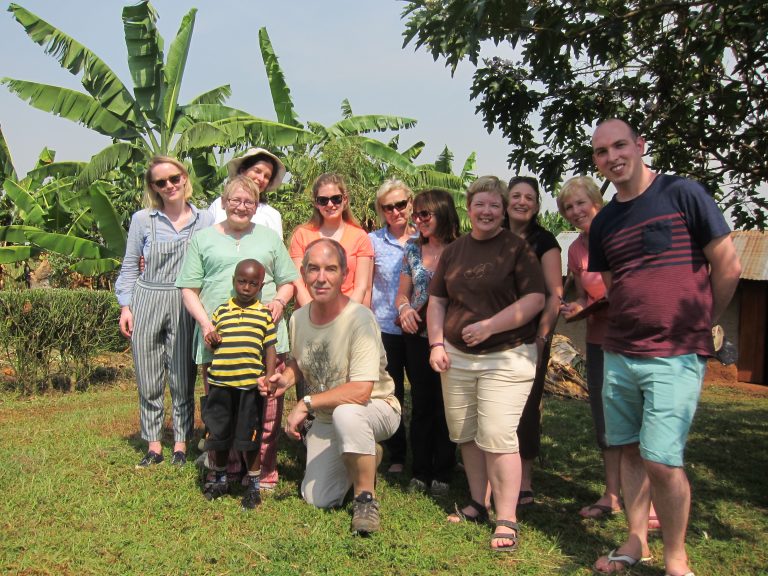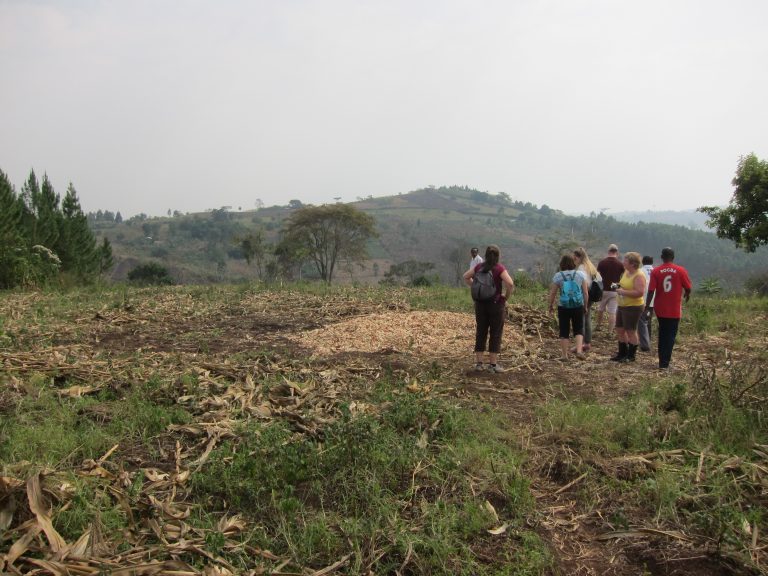 IT IS INTENDED THAT THIS VISIT WILL BECOME AN ANNUAL EVENT SO ENCOURAGING YOU, OUR SUPPORTERS, TO SHARE FIRST HAND IN WHAT FOUNTAIN OF PEACE DOES ON THE GROUND, AS WELL AS PROVIDING A TRULY LIFE-CHANGING EXPERIENCE.