Our FOP Village
Many of our staff volunteered to live on site as no-one was permitted to go in or out.  However, following ease of country restrictions in August, some non-residential staff have been re-introduced very gradually.  As the local church has been closed during this time, services have been taking place at Bethel Babies Home each Sunday, conducted by the FOP staff.
We praise God that the FOP farmland has produced a good harvest of maize & beans, enough to fill the 2 silos, for staff and children's consumption.  Also, the vegetable gardens adjacent to the family homes have continued to yield well. 
Our FOP School
The FOP nursery & primary schools remain closed and the staff furloughed.   The school is independent, so there has been no government funding to pay the teachers and this has been a challenge.  Our FOP children continue to be home-schooled by the FOP staff.  Again, due to government restrictions, only 1 class, P7, is due to re-open in October. 
Food distribution to the Local Community
The local community have found these times very challenging, being unable to sell produce in the local market, or buy seed to cultivate their own produce.  During this period of time FOP has been able to distribute maize flour and beans, as well as soap, to nearly 400 schoolchildren's families in the local community.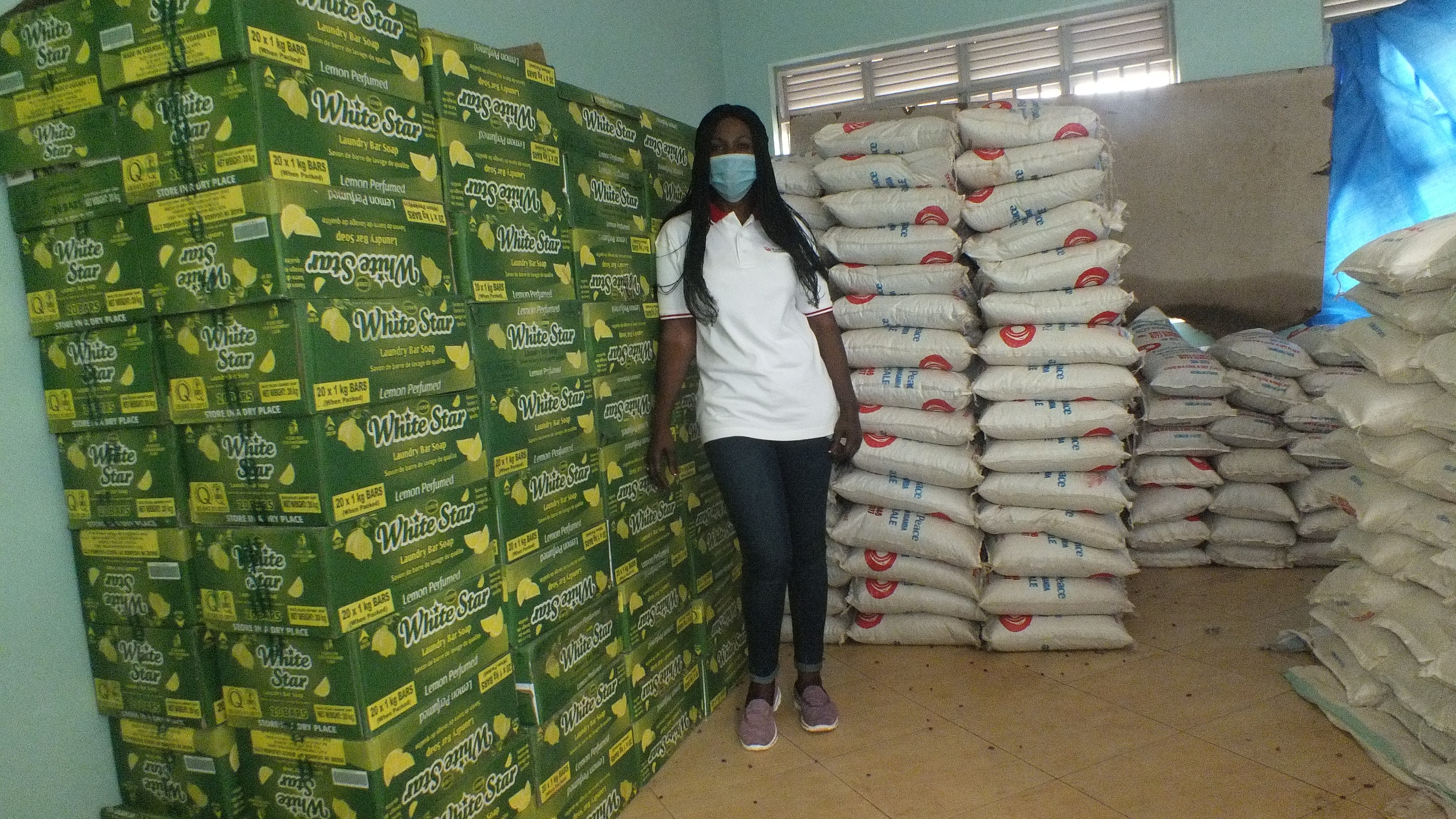 Peace Ruharuza with the supplies of maize flour, beans and soap, ready to be distributed to the schoolchildren's families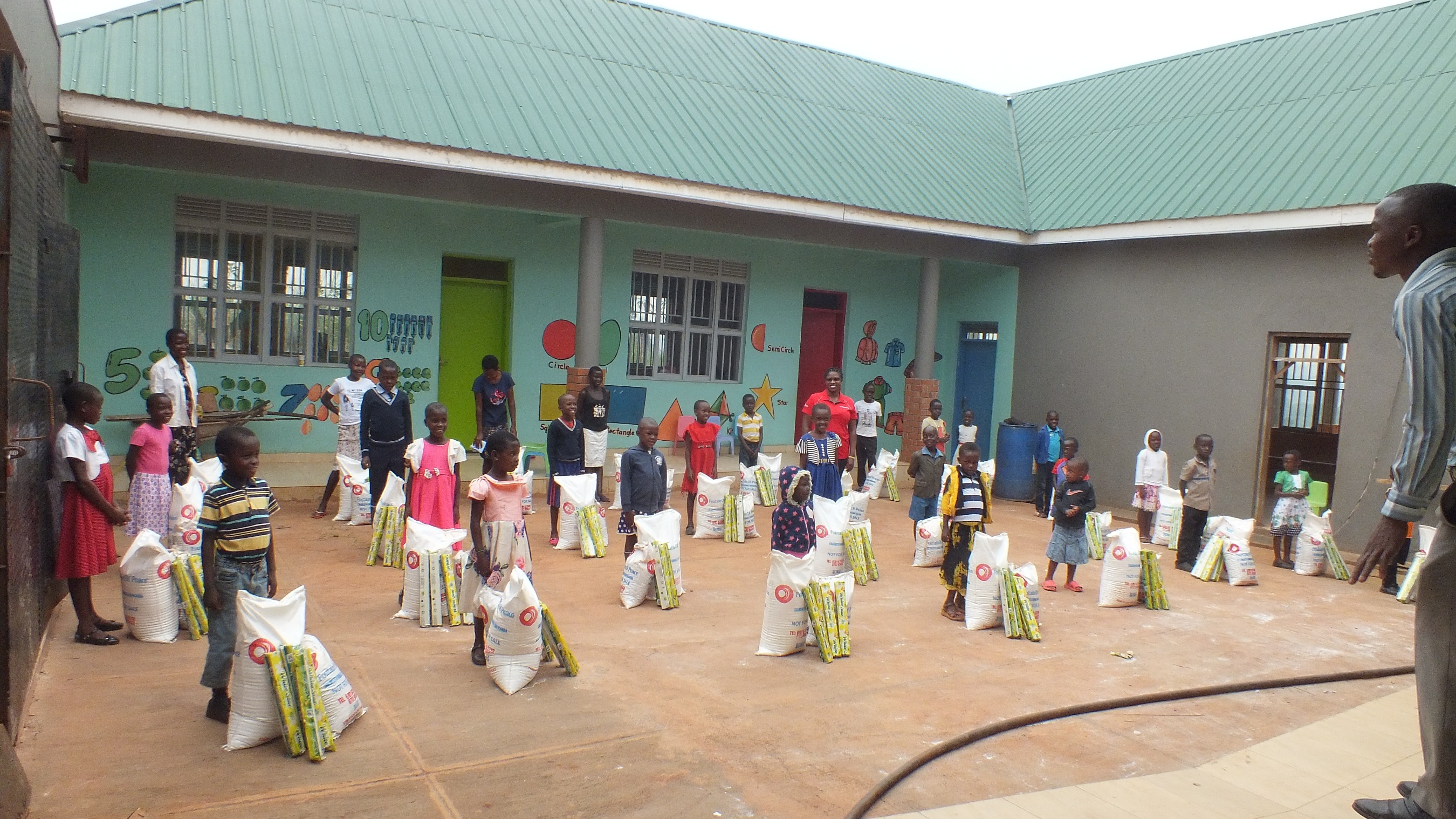 Schoolchildren called class by class to take their allocated grain back home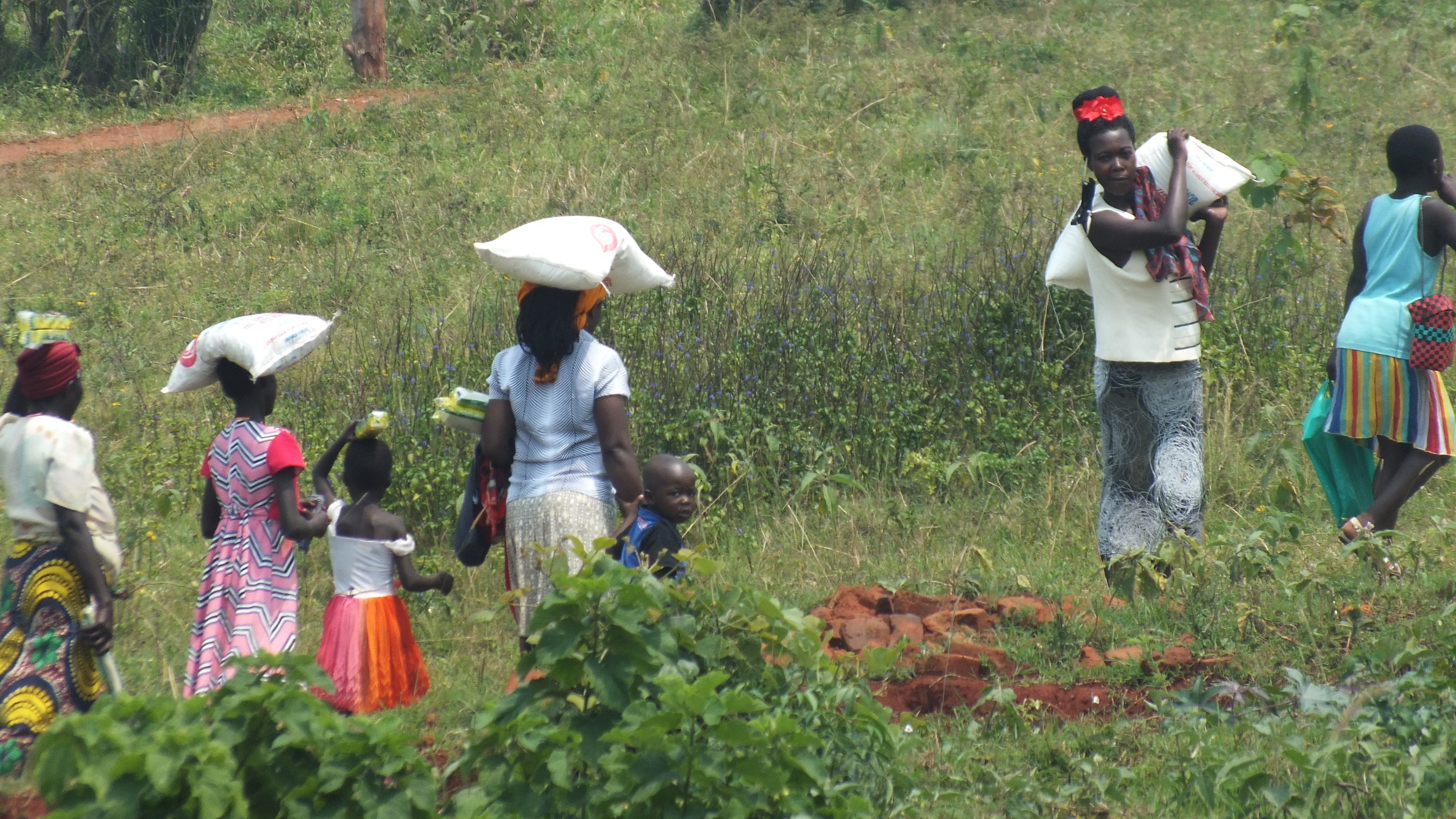 Families taking their goods home