Skip to main content
Our Mission Statement
To provide hope and a secure future, in a Christian environment, for orphaned, abandoned, and other critically vulnerable children of Western Uganda.
Click here to read our Statement of Faith.
Uganda Today
Population : 43 million (2019 census)
Religion : Christianity 80%, Other 20%
Language : Whilst English is officially spoken, Uganda is multilingual with over 40 indigenous languages. Swahili and Luganda are also commonly spoken.
Uganda's Challenge
Infrastructure investment, stronger governance, regional integration, and a focus on social programmes to reduce inequality are all major challenges.
Poverty, high mortality rates, poor sanitation and improvement in education are urgent issues.
|
https://www.fountainofpeace.net
20 Feb 2023
In January/February 2023, we were delighted to take a team of 8 from the UK to spend two weeks at the Fountain of Peace project at Miranga village, Kyenjojo, Western Uganda.
|
https://www.fountainofpeace.net
20 Feb 2023
Three newborn babies, all girls, have joined our growing family, bringing the total number of babies and children in our care up to 73, to date. All stories of sadness transformed by the Lord into one of thanksgiving.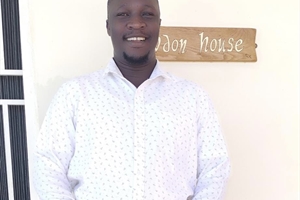 |
https://www.fountainofpeace.net
05 Jan 2023
We are delighted to announce the arrival of a full time Chaplain, Lawrence Epila, to FOP in Uganda. Please join us in welcoming Lawrence to the team.