Skip to main content
Our Mission Statement
To provide hope and a secure future, in a Christian environment, for orphaned, abandoned, and other critically vulnerable children of Western Uganda.
Click here to read our Statement of Faith.
Uganda Today
Population : 43 million (2019 census)
Religion : Christianity 80%, Other 20%
Language : Whilst English is officially spoken, Uganda is multilingual with over 40 indigenous languages. Swahili and Luganda are also commonly spoken.
Uganda's Challenge
Infrastructure investment, stronger governance, regional integration, and a focus on social programmes to reduce inequality are all major challenges.
Poverty, high mortality rates, poor sanitation and improvement in education are urgent issues.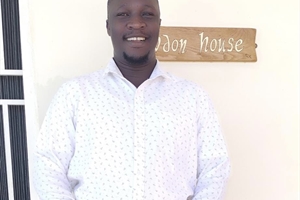 |
https://www.fountainofpeace.net
05 Jan 2023
We are delighted to announce the arrival of a full time Chaplain, Lawrence Epila, to FOP in Uganda. Please join us in welcoming Lawrence to the team.
|
https://www.fountainofpeace.net
13 Aug 2022
In July/August 2022, we were delighted to take a team of 14 from the UK to spend two weeks at the Fountain of Peace project at Miranga village, Kyenjojo, Western Uganda.
|
https://www.fountainofpeace.net
07 Aug 2022
On the latest trip to Uganda (July/August 2022) we had the privilege of a personal interview with Peace Ruharuza talking about her life's work at Fountain of Peace Children's Foundation.