Skip to main content
Our Mission Statement
To provide hope and a secure future, in a Christian environment, for orphaned, abandoned, and other critically vulnerable children of Western Uganda.
Click here to read our Statement of Faith.
Uganda Today
Population : 43 million (2019 census)
Religion : Christianity 80%, Other 20%
Language : Whilst English is officially spoken, Uganda is multilingual with over 40 indigenous languages. Swahili and Luganda are also commonly spoken.
Uganda's Challenge
Infrastructure investment, stronger governance, regional integration, and a focus on social programmes to reduce inequality are all major challenges.
Poverty, high mortality rates, poor sanitation and improvement in education are urgent issues.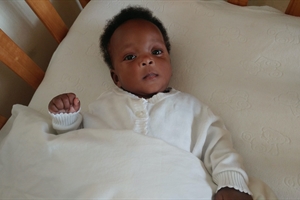 |
https://www.fountainofpeace.net
27 Sep 2021
In August, our site was randomly inspected by the UG Ministry of Gender & Social Development to check FOP were meeting all COVID standards and current requirements. We are delighted to report they gave us an excellence score of 9 out of 10!  In addition, they also asked if they could use our training schedule prepared by our Home Manager for mothers and nannies, at a national level!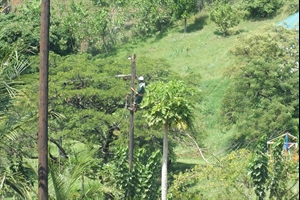 |
https://www.fountainofpeace.net
27 Sep 2021
Our main focus these past six months has been the installation of grid power from the main road 1km away which will benefit both the FOP village and the local community, providing a source of mains electricity to the area for the first time. This project has been jointly funded by FOP UK and FOP NZ.
|
https://www.fountainofpeace.net
05 Jun 2021
The increasing challenge of finding adequate pasture for our dairy cattle during the dry season has highlighted the need for creating our own silage.